Columbia Asia IP launches diabetes management program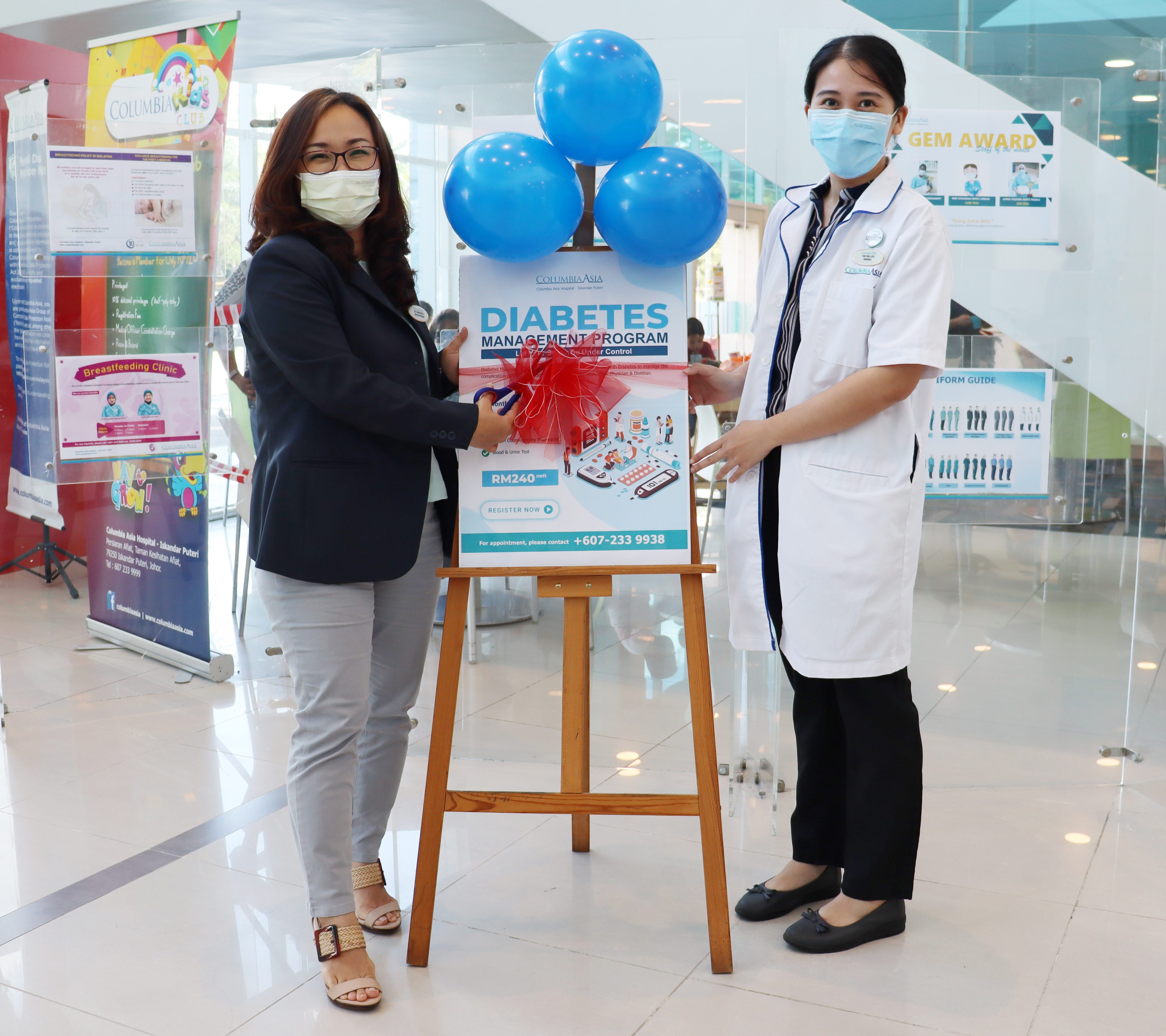 Iskandar Puteri, 30 November 2021 – Columbia Asia Hospital – Iskandar Puteri (CAH-IP) has taken a step forward in raising health awareness of diabetes for the community. Recently, it hosted a one-week event called, "Diabetes Awareness Campaign" at the hospital. The event aimed to educate and give awareness to the public on diabetes mellitus as the disease has become a major health concern in Malaysia. Yet for some people, even diabetics themselves, have little to no knowledge of the condition.
"The number of diabetic patients has been increasing over the last several years. In Malaysia, the National Health and Morbidity Survey (NHMS) 2019 released by the Ministry of Health (MOH), revealed that an estimated 3.9 million adults aged 18 and above suffered from diabetes in 2019. The NHMS 2019 survey also found that 49 per cent of people with diabetes had never been examined or diagnosed with the chronic disease. This is concerning," says Dr. Ding Eng Li, CAH-IP General Manager.
Many activities were held during the one-week event including educational talks by Medical Officer Dr. Najdah Othman on Diabetes Mellitus followed by Dietitian Miss Yap Pau Lin on Diabetes Diet and Nestle Health Science Clinical Nutrition Executive Miss Ong Kae Tee on Blood Glucose Management.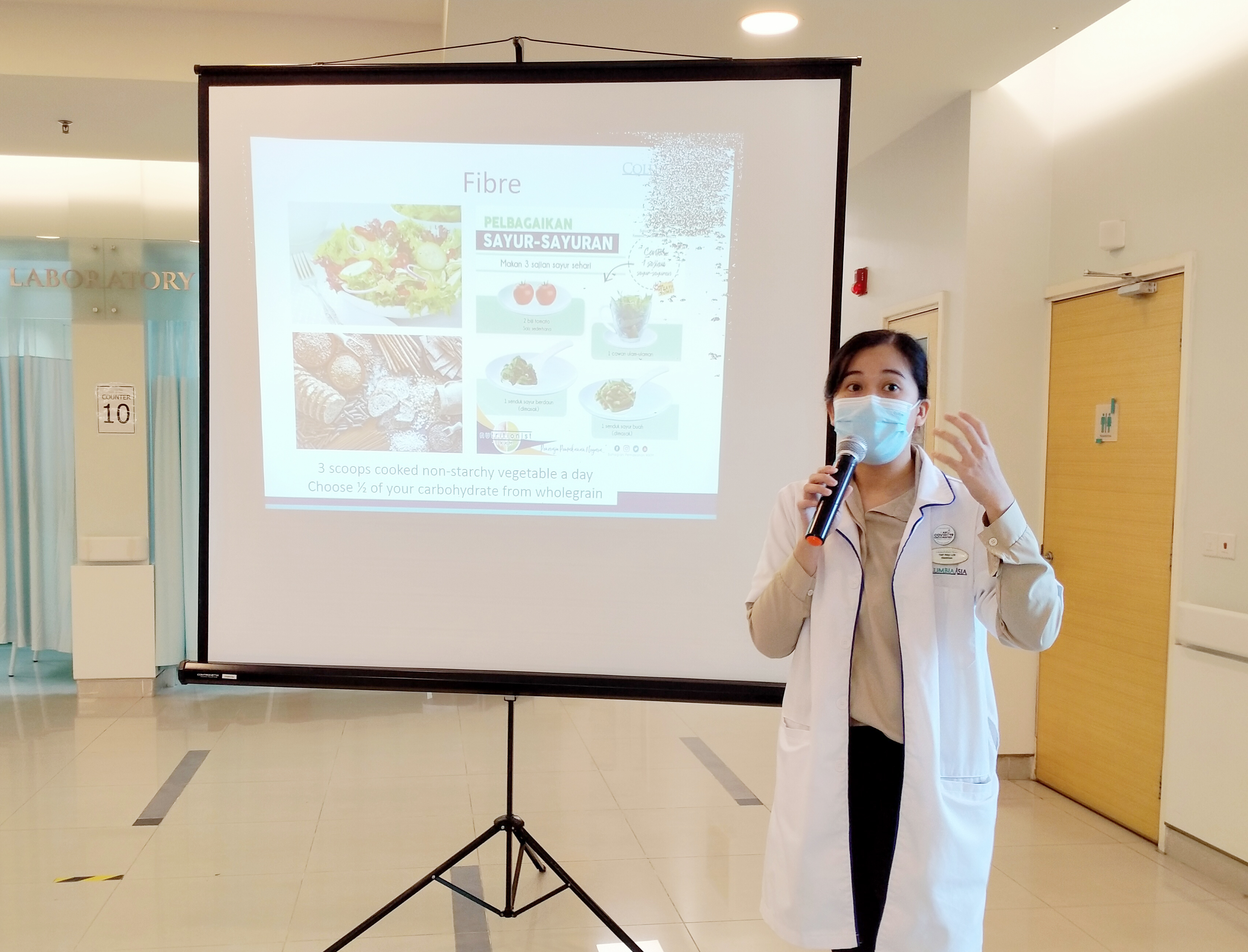 During the event, Dr. Ding also launched the hospital's new Diabetes Management Program. The three-month program aimed to educate diabetic patients in fighting this silent disease that affects multiple organs in our body. The program offers practical advice from our Consultant Physician, Dietitian and Pharmacist about the best care plan towards managing the disease. These are all required in order to keep the body healthy.
Tips on how to count carbohydrates as well as a nutritious menu plan will also be provided by the Dietitian to help you get the most out of your food consumption. Diabetic screenings are also included in the program, providing early detection to halt advanced complications.
"Uncontrolled high blood sugar levels can increase the risk of multiple complications involving the heart, eyes, kidneys, nerves and other organs in the body. Thus, proper education on this disease for diabetic patients is a must. Therefore, we have come up with this program for the community. Furthermore, since the implementation of the movement control order, follow-up sessions have been difficult for some patients," she added.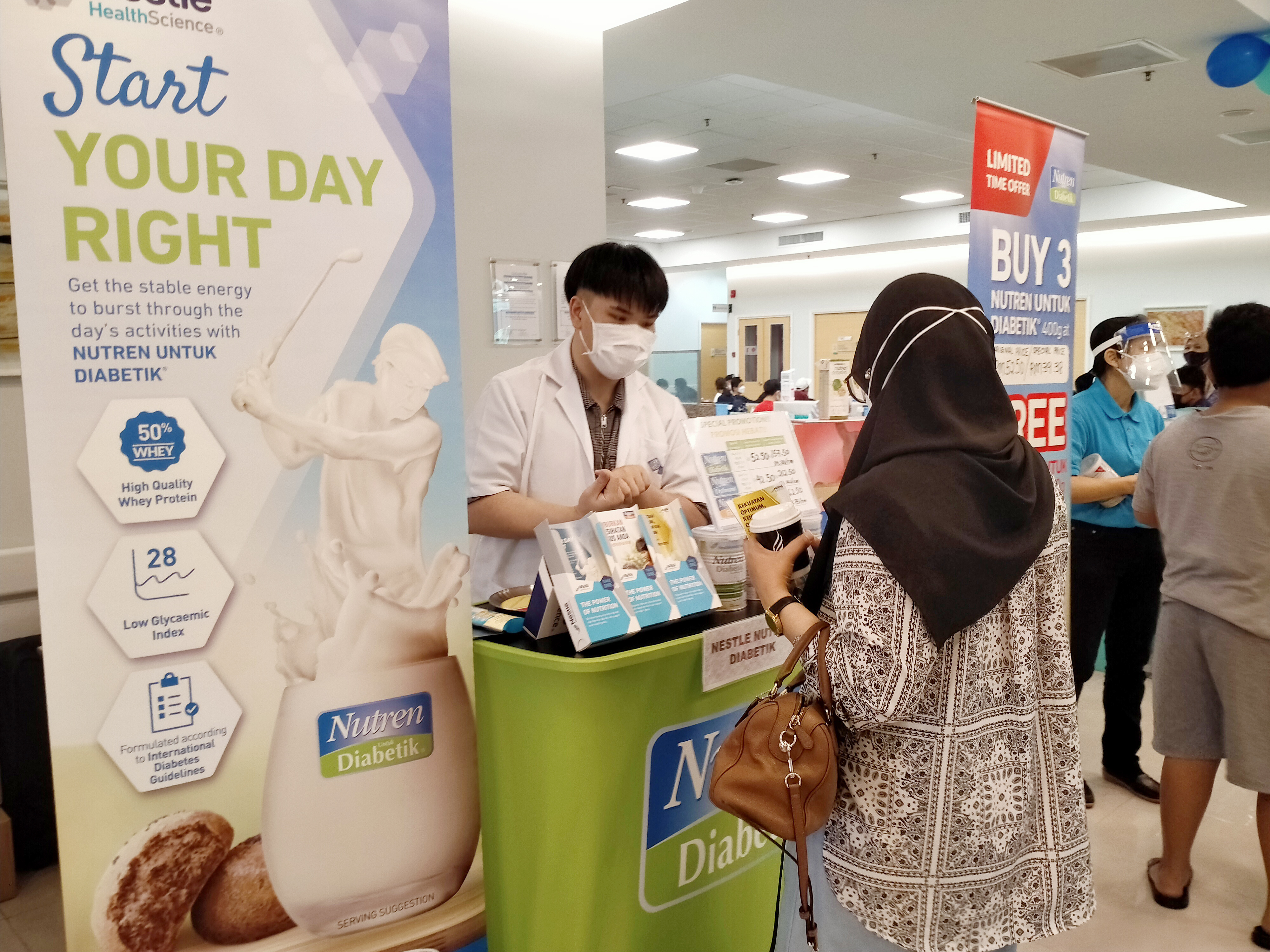 During the one-week event, the public who visited the hospital also received free diet counselling, basic health screenings, educational booths and roadshows from the hospital's partners.
The hospital also launched diabetes screening packages to those who are interested to know more about their risks of diabetes.
"We have always been committed in providing the best healthcare services to our patients. As a responsible private healthcare provider, the initiative of raising health awareness is one of our main responsibilities to the community we serve and we shall continue doing so," said Dr. Ding.
For more info, kindly go to https://www.facebook.com/ColumbiaAsiaHospitalIskandarPuteri or www.columbiaasia.com