COLUMBIA ASIA HOSPITAL – ISKANDAR PUTERI WELCOMES THREE MERDEKA BABIES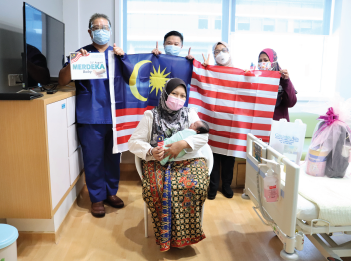 ISKANDAR PUTERI, SEP 1, 2021 – While our nation celebrated its 64th National Day on August 31, 2021, it was a bundle of joy for three mothers who gave birth to their babies on this auspicious day at Columbia Asia Hospital – Iskandar Puteri (CAH-IP).
Siti Nornabillah Mckine, 35, who work as an insurance agent, was expecting to deliver her third child on 30 August 2021, Instead, she gave birth to a healthy and beautiful baby girl, weighing 2.97kg on August 31, 2021 at 3.45pm. Her husband, Mohd Iqmal Tajnaen Jamil, 35, who works as a chemical specialist, felt blessed and honored because they will celebrate their daughter's birthday on Malaysia's National Day every year.
Meanwhile, housewife Josephine Neoh Hyun Yew, 18, also gave birth to her child on this auspicious day. She and her husband, Eng Yi Chuan, 20, who work in the logistic industry, were blessed with a 2.84kg baby girl. She was admitted to CAH-IP on National Day itself and delivered the baby at 9.30am.
Another couple from Bandar Putra Kulai, engineer Ang Pei Ling, 37, and engineer husband, Ng Tee Neng, 42, welcomed a healthy 4.02kg baby boy at 10.48am. They felt so grateful for the baby's healthy and safe delivery. The couple thanked everyone at the hospital for making sure everything went smoothly for them.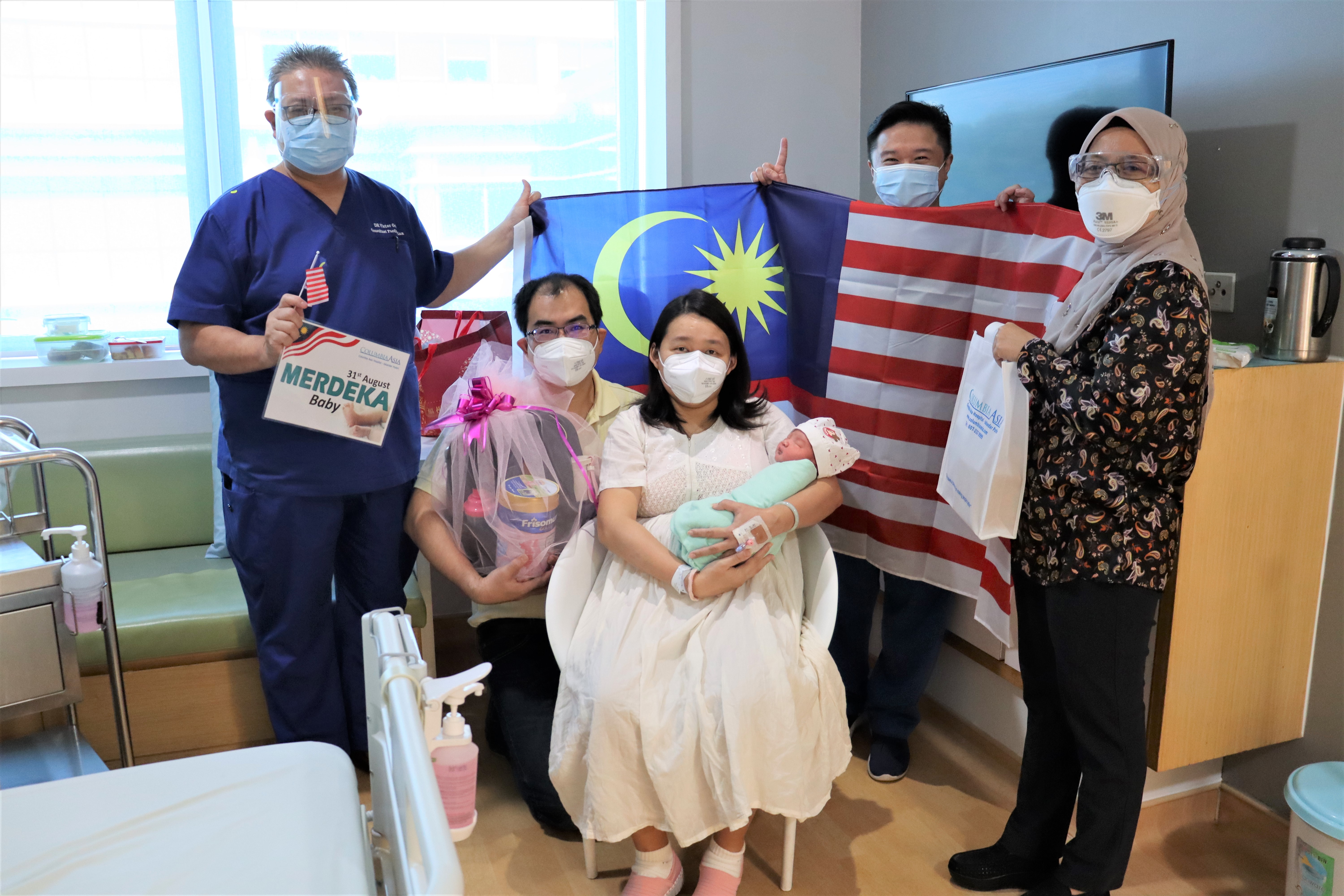 The delivery stages for all the babies were smooth and without complications. All mothers and babies are doing well under the care of Dr. Rohaini Md Jonit, Consultant Obstetrics & Gynecologist; Dr. Quek Yek Song Consultant Obstetrics & Gynecologist; and Dr. Victor Gong Hee Hung, Consultant Pediatrician, assisted by well-trained midwives and nurses. All families received a gift pack from the hospital filled with heartwarming notes.